Air rifle shooting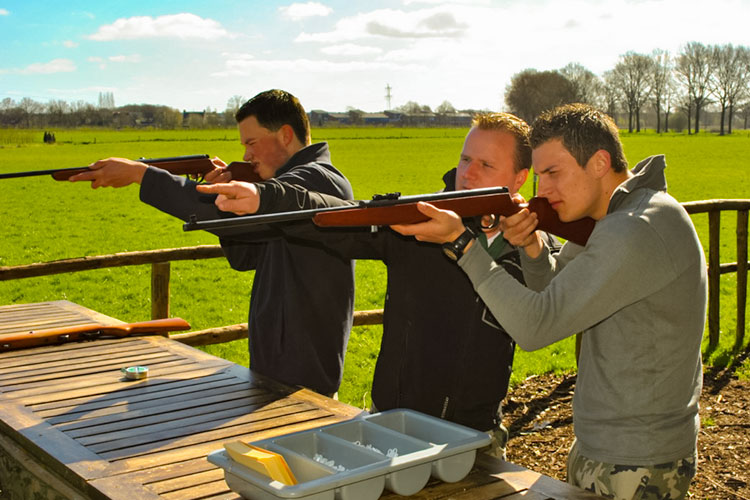 Description
Wie heeft er nou niet op de kermis leren luchtbuksschieten? Een goed begin om bij Party-Alarm te laten zien wie de beste is van bijvoorbeeld je vriendengroep, familie, sportteam of je bedrijf.
Wie heeft de vastste hand en schiet de meeste punten bij elkaar. Wie weet raak je het bewegende hert wel. Laat zien wie de beste is en ga er met leuke prijzen vandoor.
Onder begeleiding van ervaren instructeurs wordt je begeleid bij het luchtbuksschieten. Als eerst leer je kennis maken met het schieten. Daarna volgt er een ronde voor de punten! Je speelt tegen elkaar om uiteindelijk de meeste punten te schieten. Daarna volgt de prijsuitreiking voor de winnaar!
We sluiten af met de ronde 'funshoot'! Hierbij worden verschillende obstakels geplaats die neergeschoten mogen worden. Denk hierbij aan de kermis met o.a. sterretjes schieten, varkentjes schieten enzovoorts.
Self serviced food / drinks are not allowed.
Prices are excluded required accident insurance of € 1,50 p.p.