Lasergamen all ages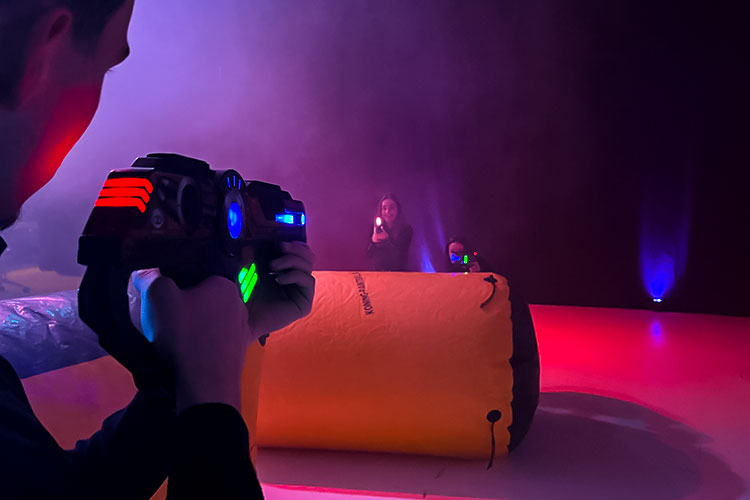 Description
Kinderfeestje, bedrijfsuitje of bijvoorbeeld een activiteit met je sportteam op de planning? Dan is het Lasergamen een ideale activiteit.
Op een apart veld met verschillende opblaasbare bunkers kan er lasergame gespeeld worden.
Per groep is er keuze uit twee verschillende wapens. Het bereik van de laserguns zijn +/- 75 meter. Het voordeel van het lasergamen bij Party-Alarm is dat je onbeperkt aantal levens en kogels hebt, het spelen blijft zo een plezier!
Vanaf +/- 8 jaar
Totale tijdsduur (inclusief uitleg, omkleden en korte pauze): 1 uur
Self serviced food / drinks are not allowed.
Prices are excluded required accident insurance of € 1,50 p.p.